Our Brilliant Business Centre (BBC) Mong Kok branch is located in Hollywood Plaza at Nathan Road which is one of the most flourishing and busiest commercial avenues in Hong Kong. The diversified complex comprises of banks, office towers and shopping malls and is in the immediate vicinity of Langham Place, Bank Center Mall and Mong Kok Center etc.
Only three minutes walk from Mong Kok MTR Station to our Mongkok branch. Six minutes walk from Yau Ma Tei Station and ten minutes walk from the Mongkok East Station. Minibus and bus stops are also available right across Hollywood Plaza. It is an excellent location with convenient accessibility of transport which brings a great advantage for all business.
Brilliant Business Centre (BBC)'s Service Offices provide you with a fully facilitated office suite. You don't need to pay any electricity, water charges, management fee etc. We will take care of that for you. You can also setup your workspace at a fixed cost easily in just 1 day!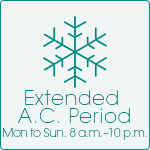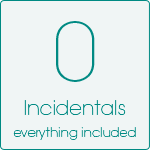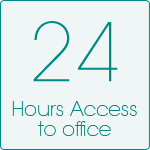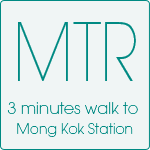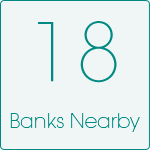 Room Facilities
IP Phone on each seat with unique number
Phones support Caller ID Display,call forwarding&voice message functions
Dedicated LAN connection on each seat
Wi-Fi Internet connection
E-fax
Fully-furnished and equipped office
Storage cabinets
Centralized air-conditioning system
Extended Air Conditioning Period
Mon to Sun.8a.m.–10:p.m.
Office cleansing


Common Facilities
Conference Room
Pantry
24-hours electronic access system
CCTV Surveillance Camera System
IP Phone System
Laser-jet Printer
Fixed monthly fee with everything included
Secretarial services(manage your calls,mail and courier)


Banks nearby
HSBC
Hang Seng Bank(HSB)
DBS Bank
Citibank
Standard Chartered Bank
Bank of China
China Construction Bank
Shanghai Commercial Bank
Bank of Communications
Chong Hing Bank
Public Bank
Chiyu Bank
CITIC Bank
Dah Sing Bank
Nanyang Commercial Bank
Fubon Bank
Overseas Chinese Wing Hang Bank
Wing Lung Bank


Transports and Map
18/F, Hollywood Plaza,
610 Nathan Road, Mongkok, Kowloon, Hong Kong.
MTR Mongkok Exit E2, (3 minutes' walk)
MTR Yau Ma Tei Exit A2, (6 minutes' walk)
MTR Mongkok East Exit B, via footbridge from the Moko Shopping Mall (10 minutes' walk)
Minibus: 5M, 3 ( Near Shandong Street), 49S, 606S, 610S (Near Nathan Road)
Bus: 102, 112, 118, 118P, 171, 970, 970X, 971, A21, N21, N21A, N118, N122, N171, R11, X11 (Bank Center, near Nathan Road)
1, 1A, 2, 3C, 6, 6A, 6C, 6F, 9, 35A, 36B, 46, 93K, 95, 104, 203, 203E, 212, 259B, 260P, N122, N216, N241, N271, N281 (Near Nelson Street)
36B, 46, 81, 81S, 102P, 102R, 104R, 105R, 117, 117R, 971R, 203E, 30X, 87D, 102P, 102R, 112, 234X, 238X, 281A (Near Shandong Street)
30X, 35A, 41A, 42A, 60X, 63X, 68X, 69X, 81S, 87D, 93K, 95, 212, 230X, 234P, 234X, 238P, 238S, 238X, 259B, 281A, N216, N241 (Near Soy Street)