Our Brilliant Business Centre (BBC) Causeway Bay branch is located in The Hang Seng Causeway Bay Building, which is a premium commercial building in the Causeway Bay area. It is just a few steps from the SOGO department store, World Trade Centre & Hysan Place. It is surrounded by banks, shops and building.
Brilliant Business Centre (BBC)'s Service Offices provide you with a fully facilitated office suite. You don't need to pay any electricity, water charges, management fee etc. We will take care of that for you. You can also setup your workspace at a fixed cost easily in just 1 day!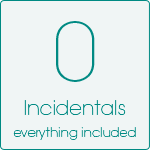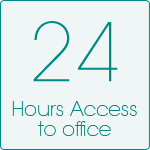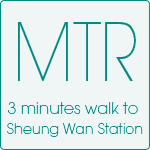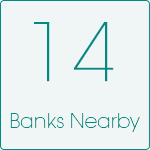 Room Facilities
IP Phone on each seat with unique number
Phones support Caller ID Display,call forwarding&voice message functions
Dedicated LAN connection on each seat
Wi-Fi Internet connection
E-fax
Fully-furnished and equipped office
Storage cabinets
Centralized air-conditioning system
Office cleansing


Common Facilities
Conference Room
Pantry
24-hours electronic access system
CCTV Surveillance Camera System
IP Phone System
Laser-jet Printer
Fixed monthly fee with everything included
Secretarial services(manage your calls,mail and courier)


Banks nearby
HSBC
Hang Seng Bank
DBS
Standard Chartered Bank
Bank of China
China Construction Bank
Shanghai Commercial Bank
Chong Hing Bank
Dah Sing Bank
Nanyang Commercial Bank(NCB)
Fubon Bank
OCBC Wing Hang Bank
Wing Lung Bank
Citibank


Transports and Map
12/F, Hang Seng Causeway Bay Building, 28 Yee Wo Street, Causeway Bay, Hong Kong.
MTR Causeway Bay Exit E(3 minutes walk)
MTR Causeway Bay Exit F1(3 minutes walk)
Bus:2A,2X,5B,5X,8,8P,11,15B,23,25,25A,26,38,42,42C,65,72,72A,77,96,103,108,112,116,170,592,601,601P,603,603P,619,621,936,948,948P,948X,962,962B,962P,962S,962X,967X,968,969,969P,671,680,680X,681,681P,690,A11,N8,N8P,N11,N72,N122,N170,N182,N368,N619,N962,N969,N680,N691
Mini-bus:4A,4C,5,10,10P,19S,25,31,31X,39M,40,40X,49S,69X,N4A,N4C,N4X,N31